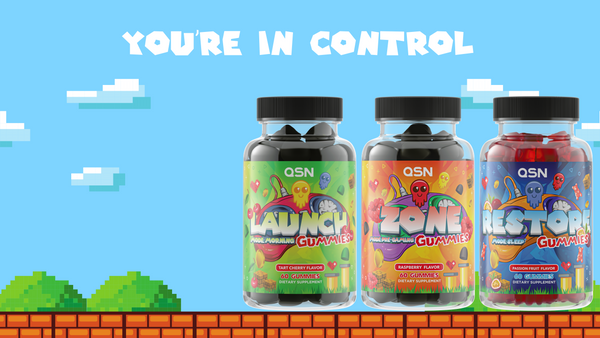 Level Up Your Healthiest and Tastiest Gaming Experience Yet with Our Gummies
Experience Quality and Transparency with Our Vegan Gummies Made in the USA, GMP Certified, Non-GMO, Lab Tested, and Verified
Discover QSN's Signature Ingredients
Introducing what's in our gummies
This product is great! followed the bottle instructions and took the recommended amount of pills one hour prior to bedtime.

I was relaxed and woke up without any grogginess. I woke up alert and ready to start my day because I had uninterrupted sleep. Will continue to use and rebuy.
Tiara T.
I must say I was suprised of how fast this product worked. I am on bottle number 2. If it did not work i would not be buying this product.
Kim S.
Great product. Exactly does what it needs to!!
Will H.
This stuff is awesome for helping me focus and it doesn't have the usual crash that I get from coffee. I definitely recommend and look forward to trying their other two supplement.
Clay G.
I like this product. I feel super awesome the next morning. Well rested. With this product you don't feel that grogginess like other sleeping supplements. This is different. Best gaming supplements in the market by far.
Ana C.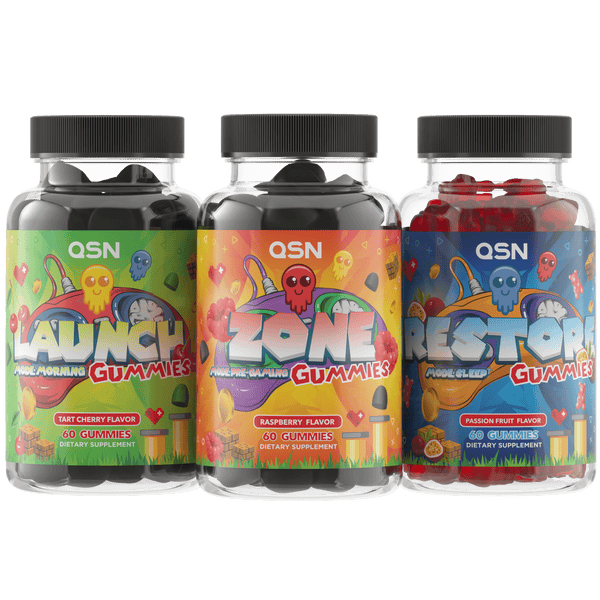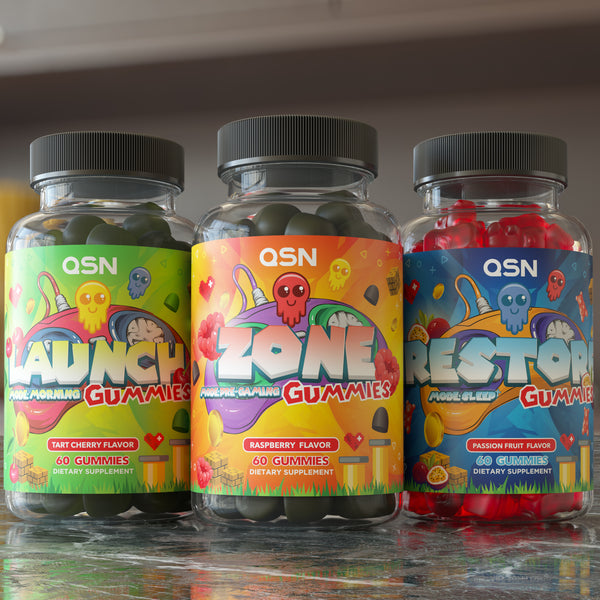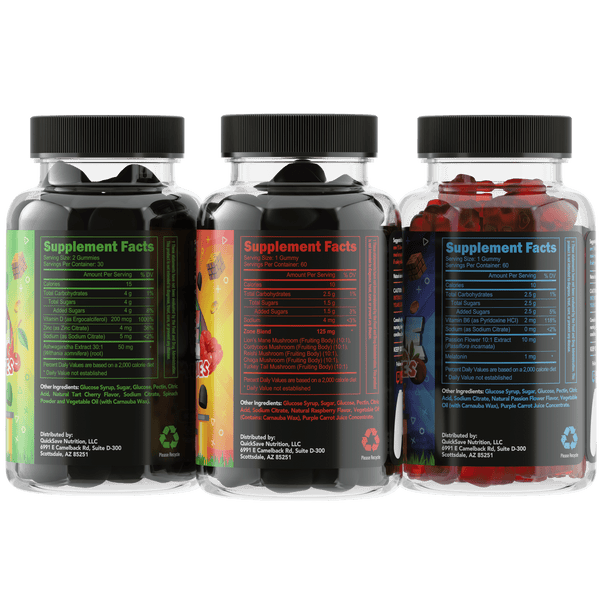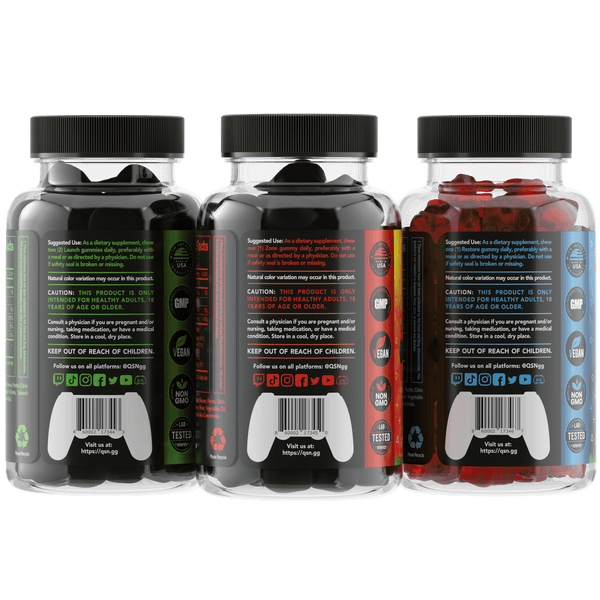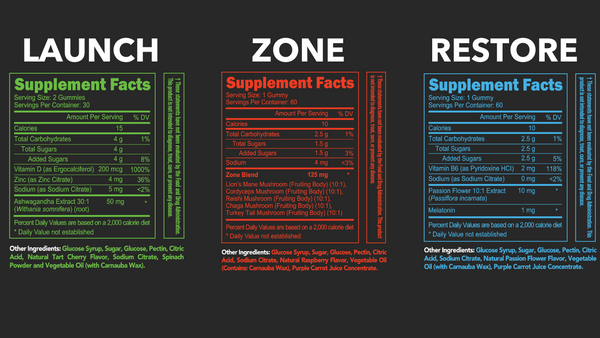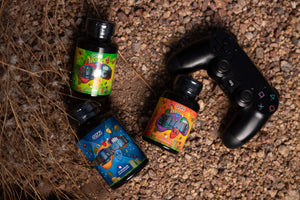 At QSN, our motto "You're In Control" fuels our passion to create the highest quality gaming supplements and products known to humanity.
We believe in doing things right, even when no one is watching, and we are dedicated to crafting the best gaming supplements in the world.
Our mission is to elevate the gaming industry by inspiring greatness and pushing the boundaries of innovation and performance.
We are committed to complementing every gamer's journey, whether it's achieving peak performance, maintaining focus, or promoting overall well-being.
As a community united by a shared love for gaming, we strive to be the catalyst for positive change in the gaming world, empowering gamers to shape their destinies and unlock their full potential.
With QSN by your side, you are in control, and together, we will redefine what it means to be a gamer.
Let's embark on this extraordinary journey together, one epic win at a time.
What Our Customers Are Saying
ONE OF THE BEST I'VE EVER HAD
I've taken a lot of different pre-workout/pre-gaming supplements over the years, I'm guessing 50+ different ones. One thing I've learned in doing so is to first take it on an empty stomach or with little food in your stomach to see how it actually works for you. Taking it on a full stomach will diminish the results of any pre-gaming/pre-workout supplement.

That being said, I'd rank this one as one of the best I've ever had. I took it as a pre-workout, but it'd work the same for gamers. It didn't give me the jitters or the shakes as others have, but still plenty of energy. I felt more alert, motivated and focused. I'd describe the energy it gave me as a smooth, long lasting energy. It just made me feel really good and awake. Definitely give this one a try, it's awesome!
Kyle S.
LOVE IT!!! AMAZING RESULTS
I work on the computer all day!!
and i needed that focus .. ZONE
was they KEY for me to hone in
and complete important tasks!!
Daimian T.
YES!! I SO NEEDED THIS!
Sleep has always been tough for me
my mind wonders at night and needed
something to relax naturally !!
Yes RESTORE was it. Huge thanks
and packaging is sooo cool too!!
Voight T.
NOT A JOKE
I laughed when a friend first told me about "gaming supplements " so he gave me some to try instead of my usual g fuel drinks. Simply put... these are legit. The Restore got me back into a groove quickly with leaving me feeling like my heart was going to explode. No jitters or shakes. I was able to go right asleep immediately after I finished my stream (3hours). 5 stars!
Greg V.
FANTASTIC TRIO
I havn't used the caffinated sup yet but the other two are great. The restore is a low dose sleeping aid that feels good to not "have" to take but helps if you need it
Blaise
What Makes QSN Different From Other Brands?
We believe that gamers are just as important as professional athletes, and we're committed to providing the products and resources needed to take your gaming to the next level.